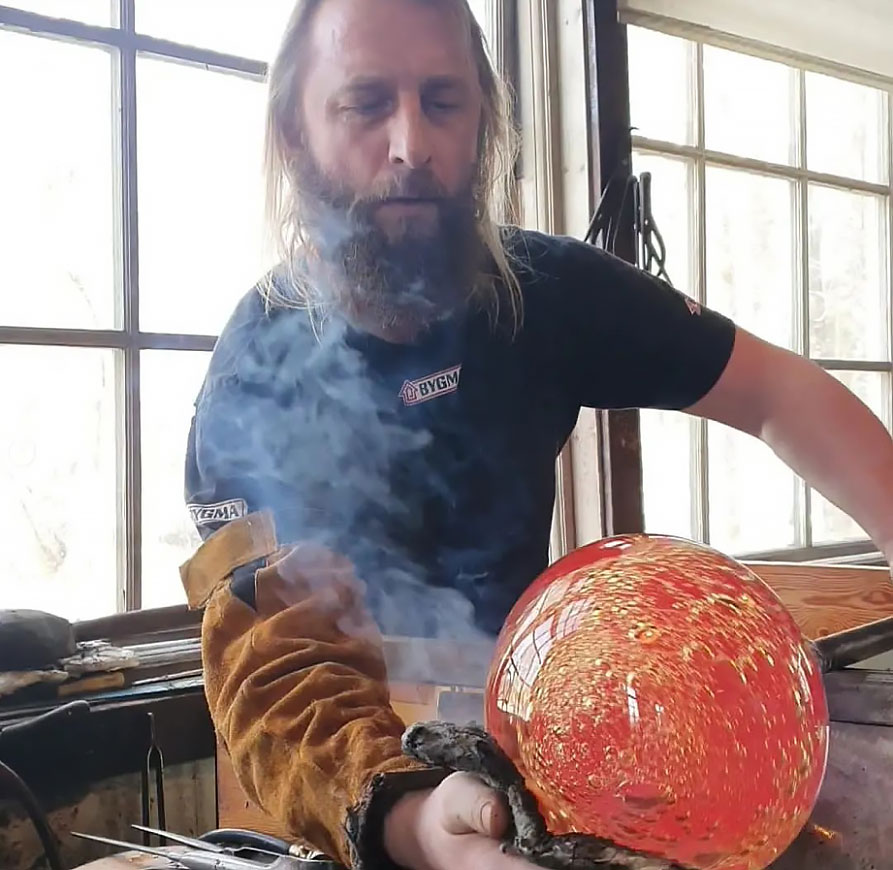 Dan Clausen
Artist at Magma Art Glass
​Dan Clausen was born in 1976 in Denmark and started blowing glass in 1999 and came to Kosta Glass School Sweden in 2000. I have worked at Lindshammar and Åfors glassworks and in several studios in Europe and USA. Now I bought the glass-studio in Transjö together with Lars Skulberg  and have the opportunity to explore the limits in swedish glassblowing.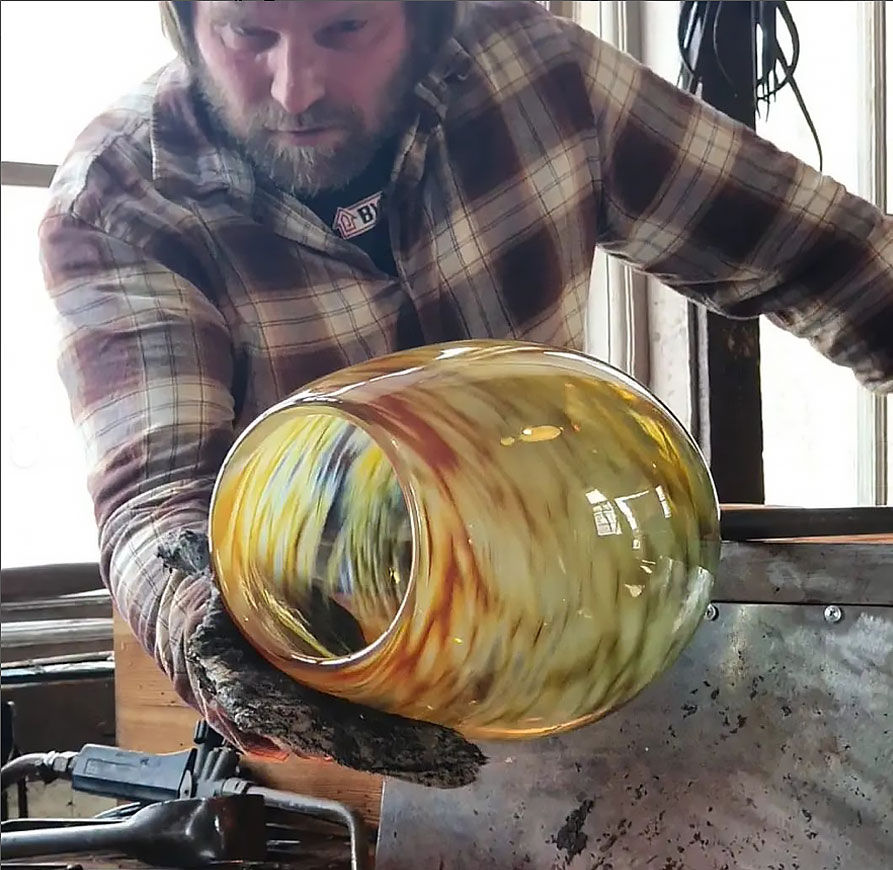 Lars Skulberg
Artist at Magma Art Glass
​I was born 1980 in Oslo, Norway. In 2005 I attenden the glass-school in Kosta, Sweden, and in 2007 I started working at Transjö Hytta. I have gathered experience in different studios in Scandinavia, Austria, Ukraine, Japan and USA.  Here in the studio in Transjö, I'm exploring and discovering different techniques in shaping hot glass according to swedish tradition to create my artwork.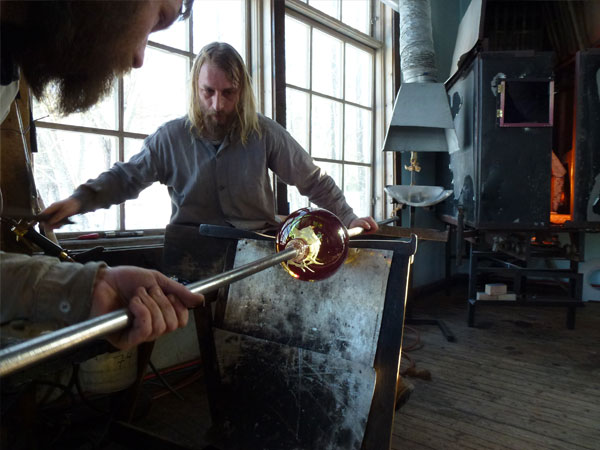 Magma Art Glass, since 2009
Magma Art Glass is the collaboration of Dan Clausen and Lars Skulberg. We joined our creative energy to explore the limits of the the glass itself, the craft and it's techniques and the esthetiques of the artwork. We work in the heart of the Kingdom of Glass in Småland, Sweden, in the very idyllic village of Transjö.
The cultural heritage is passed on,
a new generation moves into Transjö Hyttan!
Two of today's great glass artists, Jan-Erik Ritzman and Sven-Åke Carlsson, visited Limhamn's Konsthall from 21 May to 12 June 2022. The exhibition was a farewell exhibition and one wondered who would carry on their legacy and take over Transjö Hytta. The cabin has now been sold to two old acquaintances, namely Lars Skulberg and Dan Clausen. They were both also initiators of the first glass exhibition "Glasriket comes to Limhamn in 2021"
Frida Trollmyr gave an opening speech and the theme was the artist's working conditions today, how can art be spread to the local area and finally she spoke about cultural heritage. Cultural heritage is the soul of the people and if you don't invest in culture today, we will have a spiritual poverty in society tomorrow.
We hope that one day Lars Skulberg and Dan Clausen will return to Limhamn's Art Gallery with a new exhibition which will then be "Glasriket 3".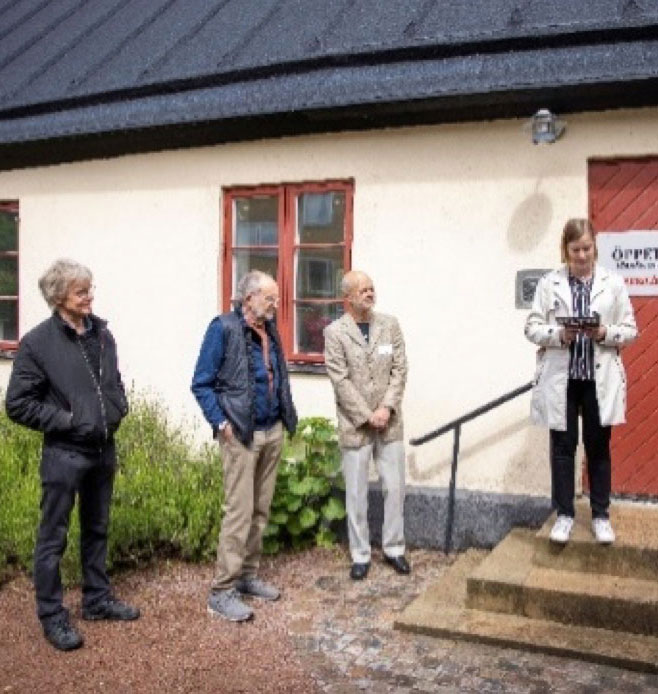 The artists Sven-Åke Carlsson, Jan-Erik Ritzman, the chairman of the Limhamns Art Association Thomas Svensson and the municipal councilor Frida Trollmyr.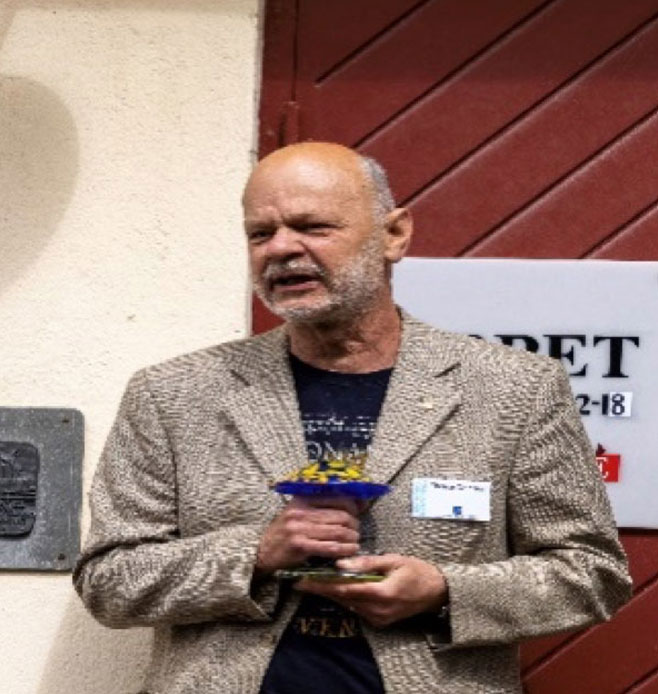 Thomas Svensson with one of Lars and Dan's studio mushrooms. The studio mushrooms are a numbered series of X number and should help finance the purchase of the Glass studio.
Limhamn's Art Association board wants to give the new owners of the fine old Transjö Hyttan, Lars Skulberg and Dan Clausen, a helping hand and wishes them all the best in the future.