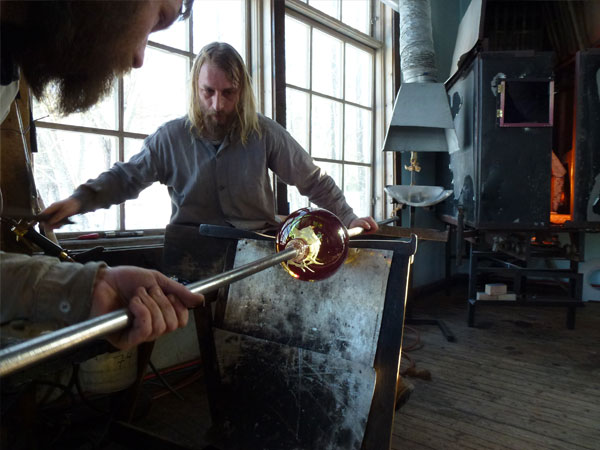 Visit our new gallery
We have opened up an art-glass gallery in Stockholm to reach out to more glass-interested people who haven´t had the opportunity to visit us in the Kingdom of Glass.
In our Gallery you will find art-glass by Dan Clausen & Lars Skulberg (Magma Art Glass) and by some of our glassfriends such as Simon Holm (Boda Glasbruk), Roger Johansson (Bergdala) , Marianne Degener (Living Glass)  and Peter Kuchler III (P3).
Magma Art Glass is the collaboration of Dan Clausen and Lars Skulberg. We joined our creative energy to explore the limits of the the glass itself, the craft and it's techniques and the esthetiques of the artwork. We work in the heart of the Kingdom of Glass in Småland, Sweden, in the very idyllic village of Transjö.
Some of the art glass in our new gallery – welcome!