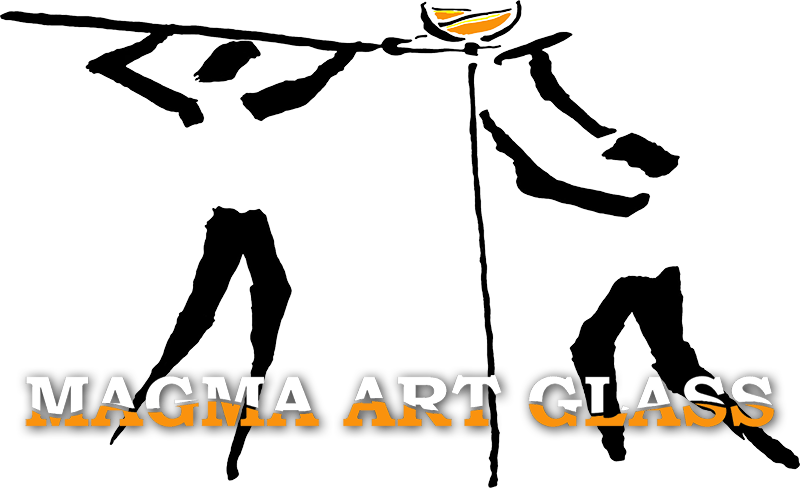 Welcome to the official website of Magma Art Glass.
Here you can see our work and find out about the artists Dan Clausen and Lars Skulberg.
Magma Art Glass is the collaboration of Dan Clausen and Lars Skulberg. We joined our creative energy to explore the limits of the the glass itself, the craft and it's techniques and the esthetiques of the artwork. We work in the heart of the Kingdom of Glass in Småland, Sweden, in the very idyllic village of Transjö.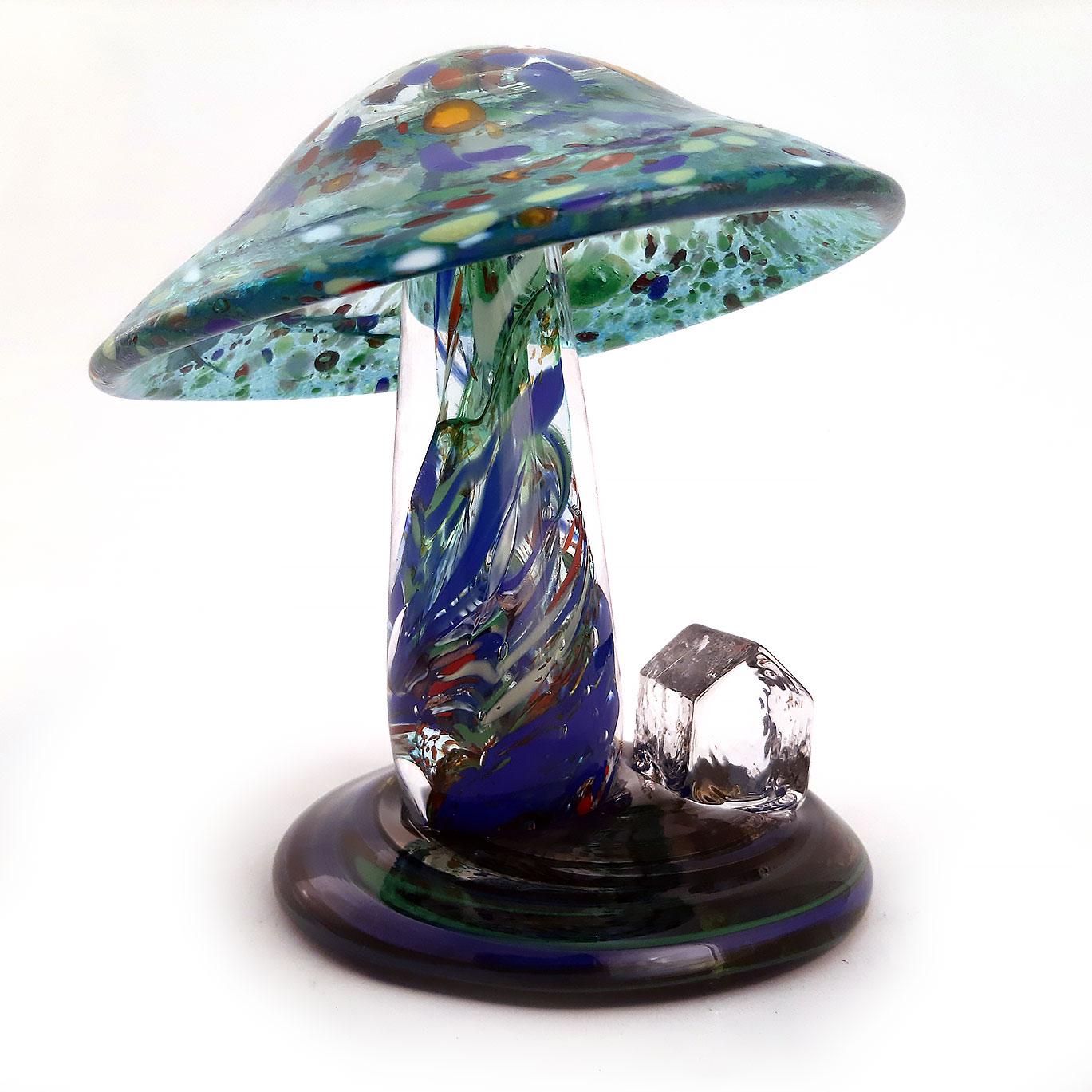 Your support is welcome
Dear friends, Magma Art Glass is now up and running in Transjö and you can help us our newly purchased glass studio a good start. You can support us and our work by purchasing one of our special editions "studio mushrooms" (apx 20 cm high). It costs 1000 SEK and there will only be 1000 pieces made and all are unique, signed and numbered.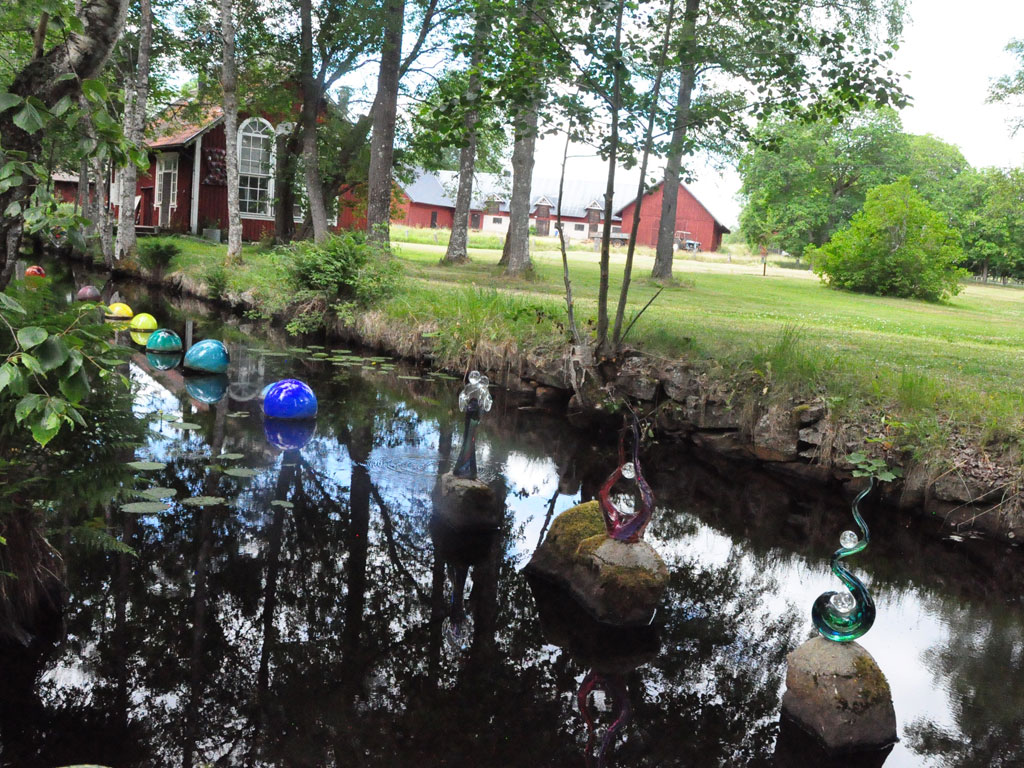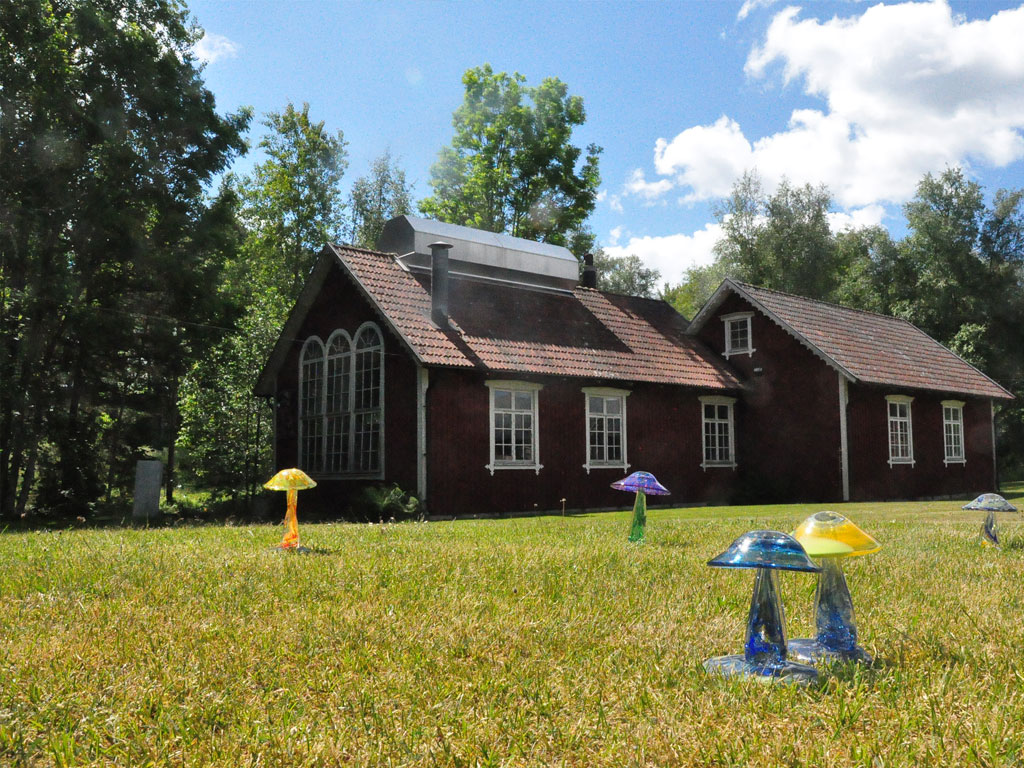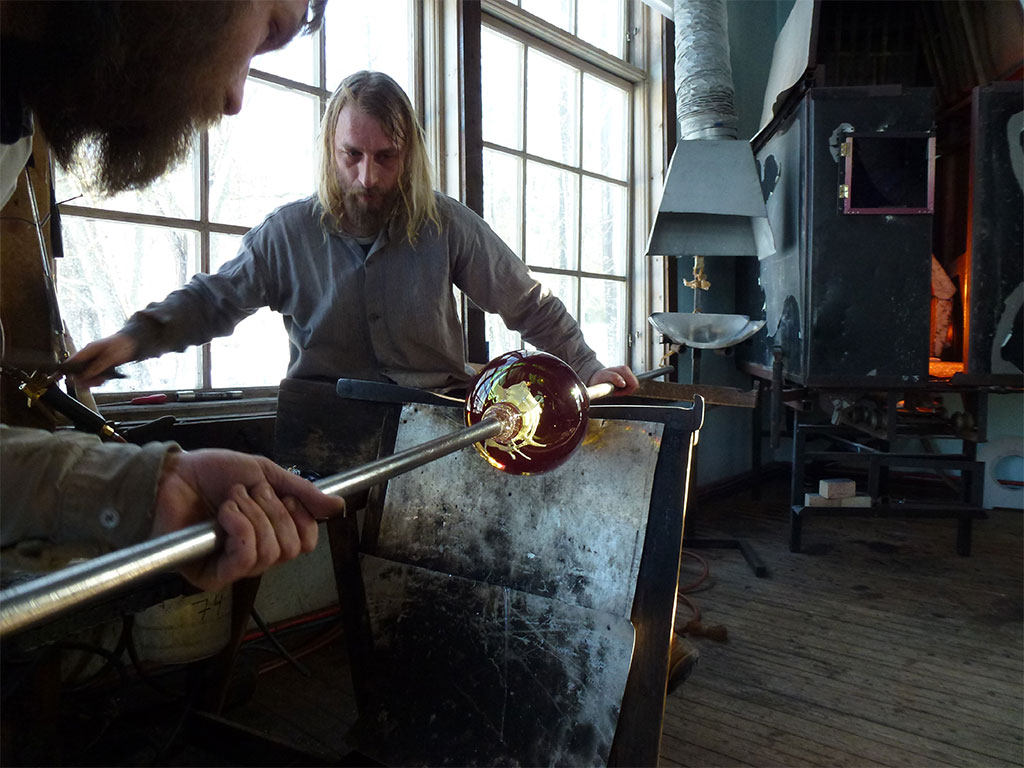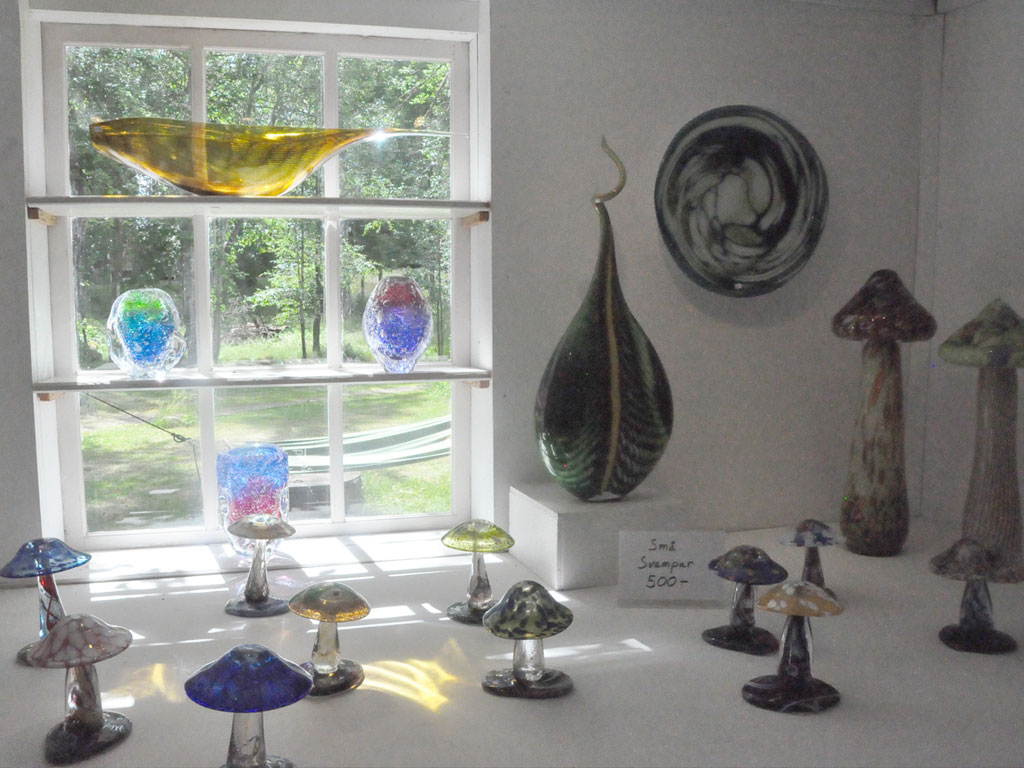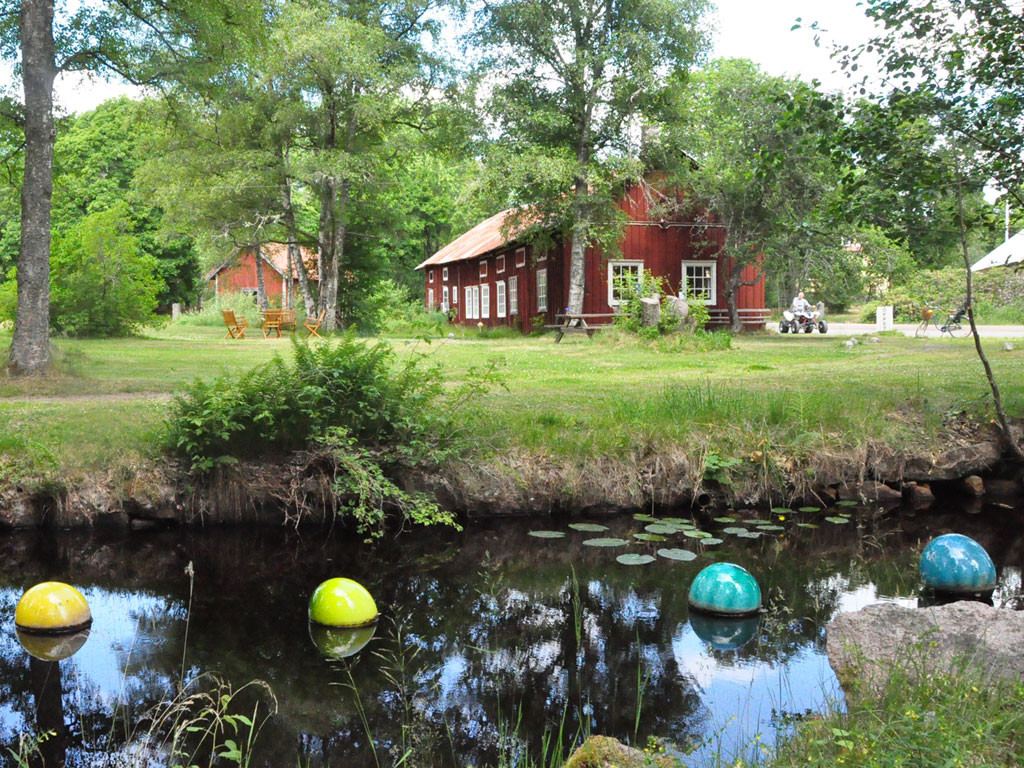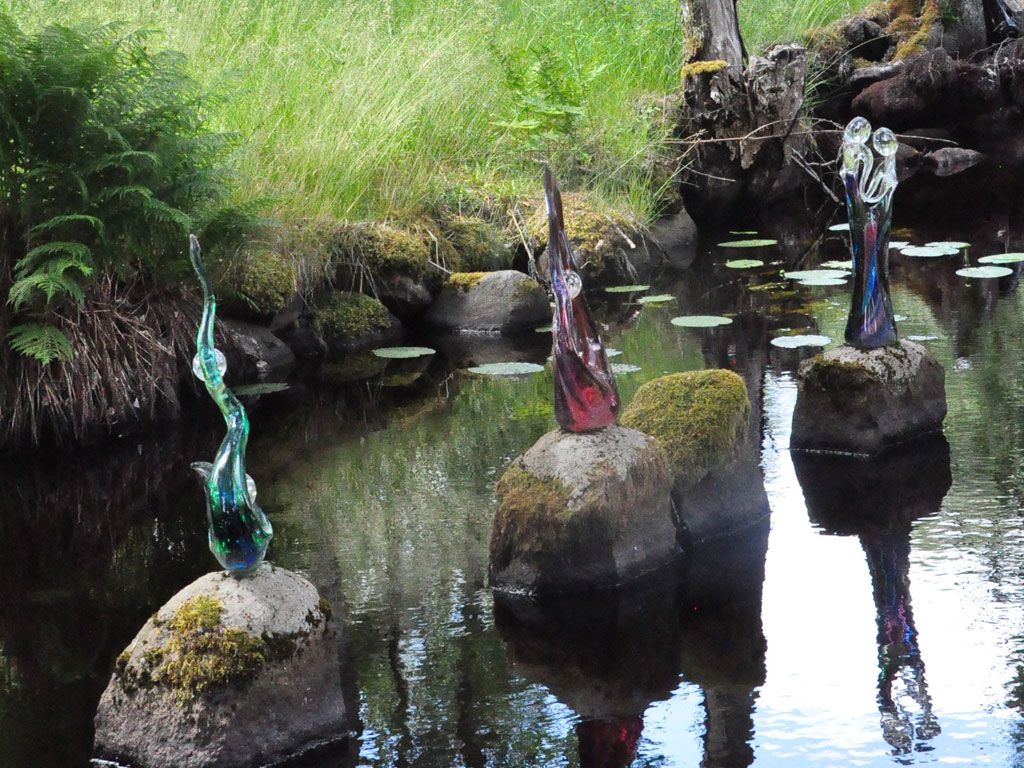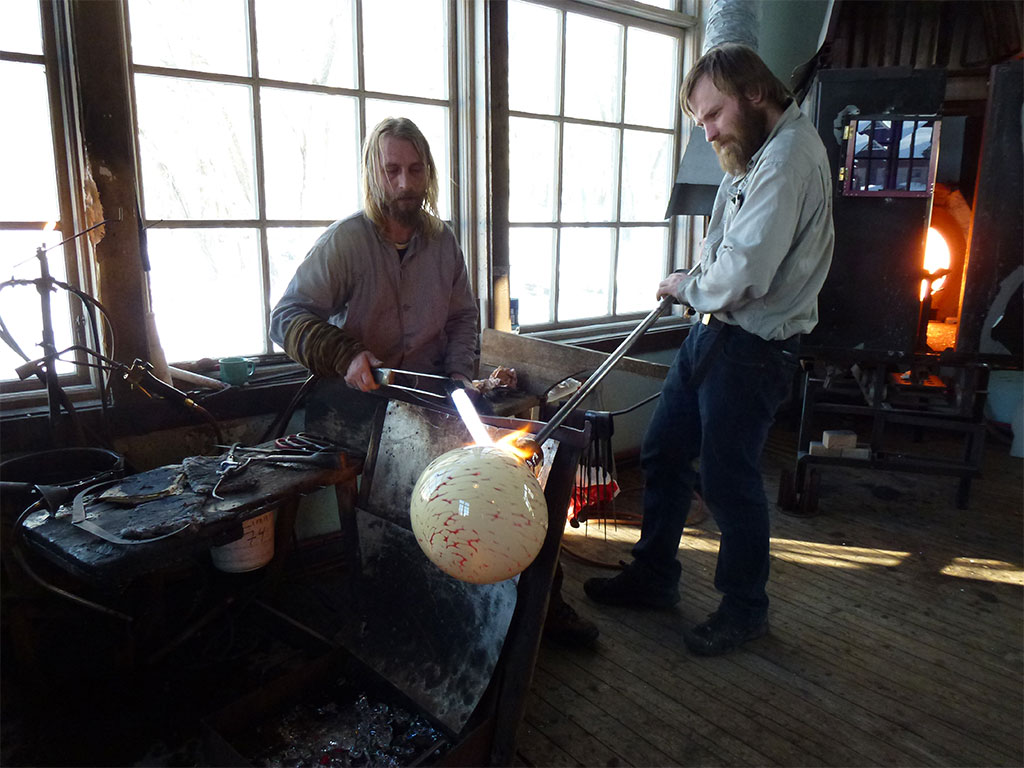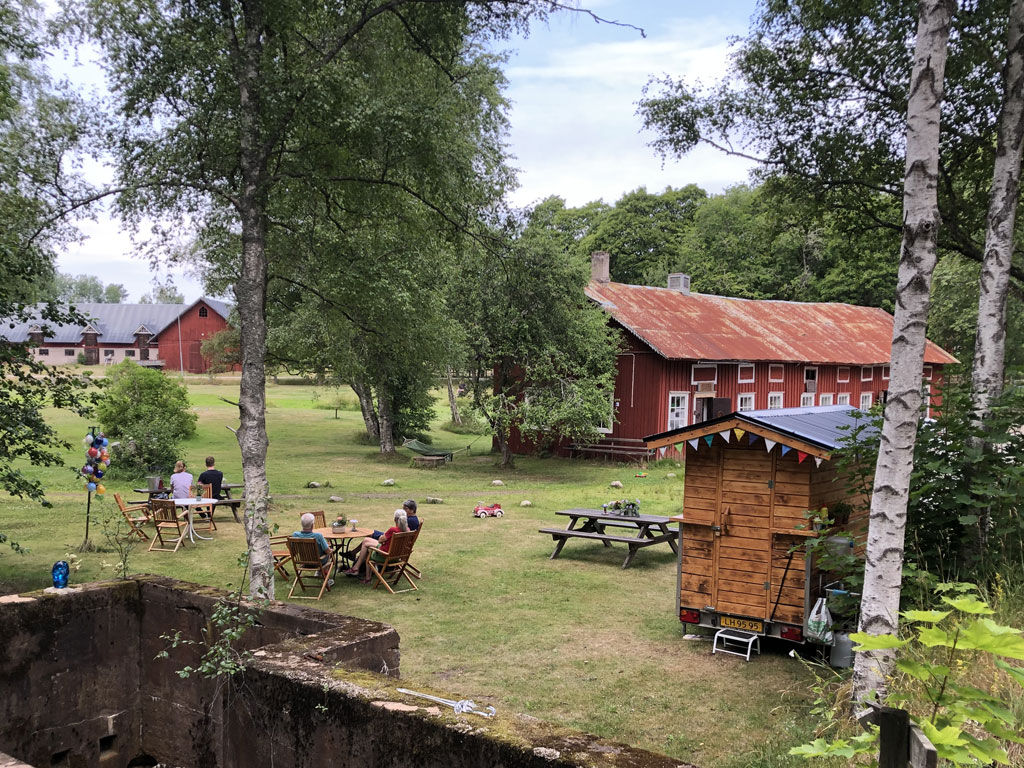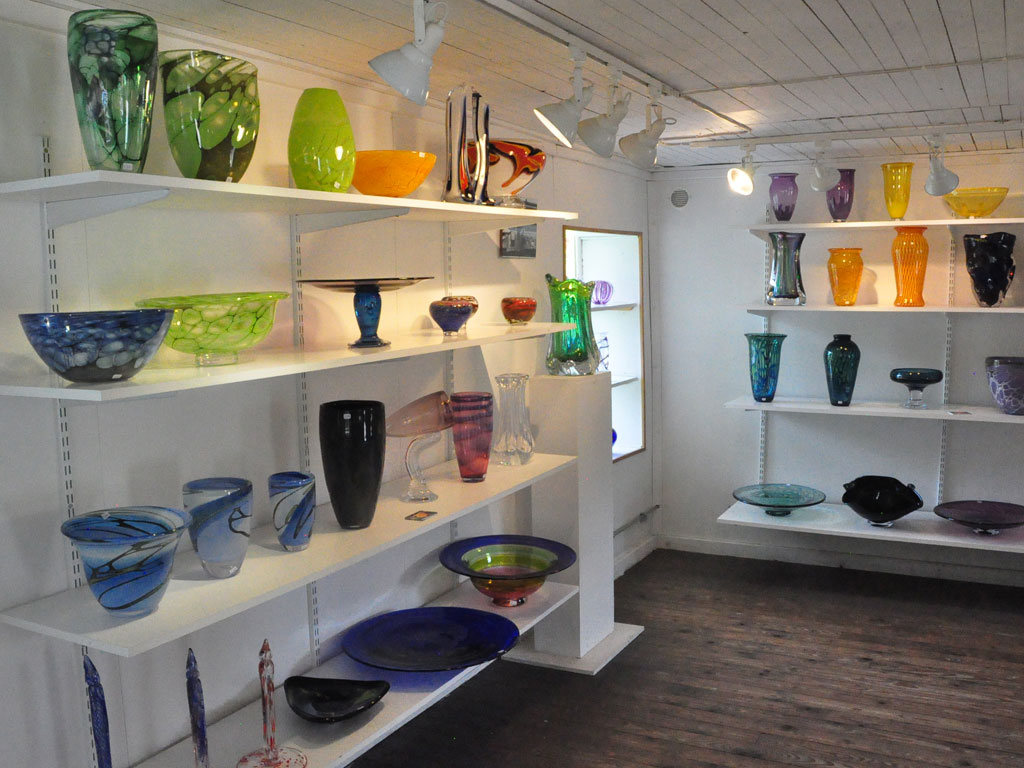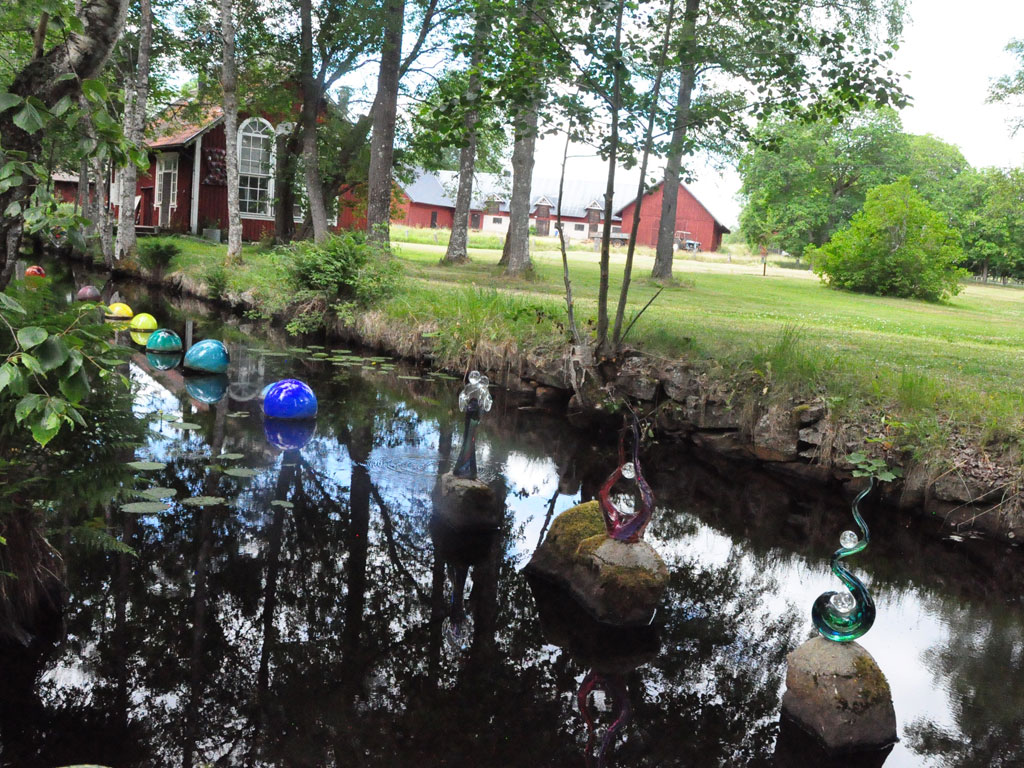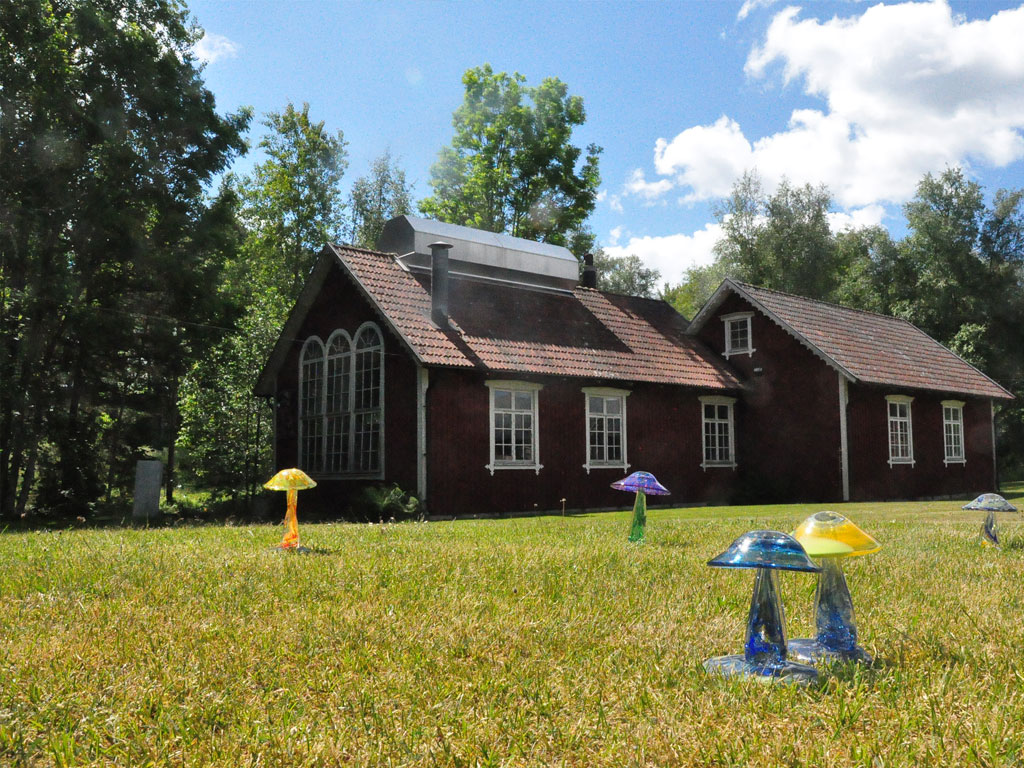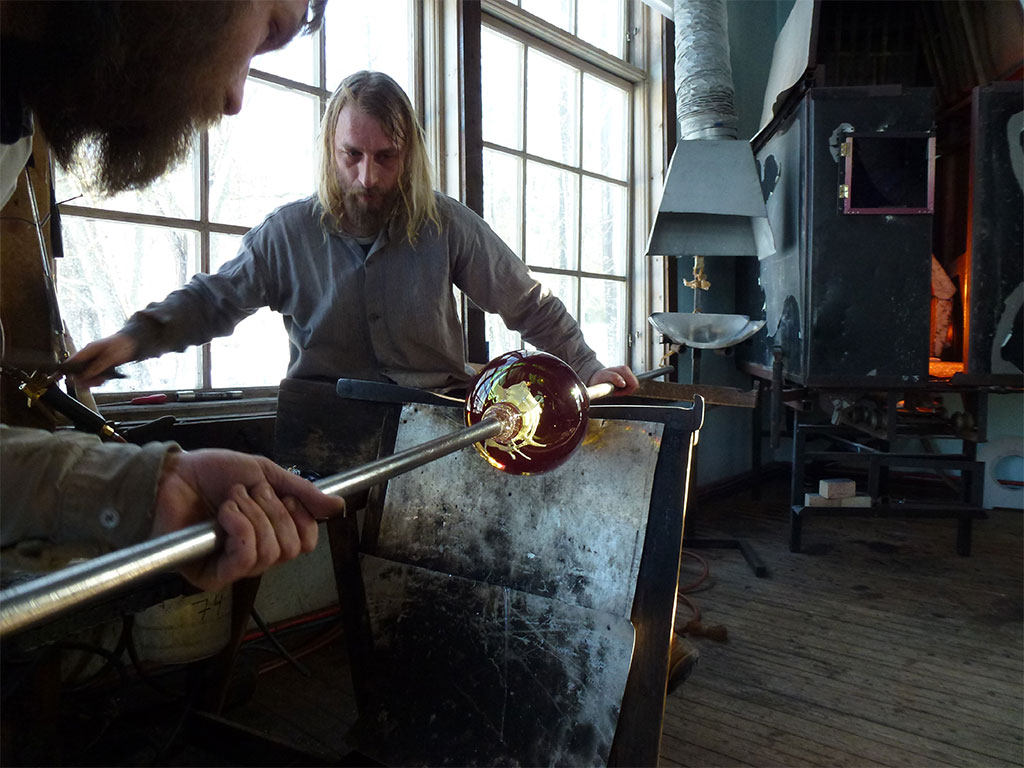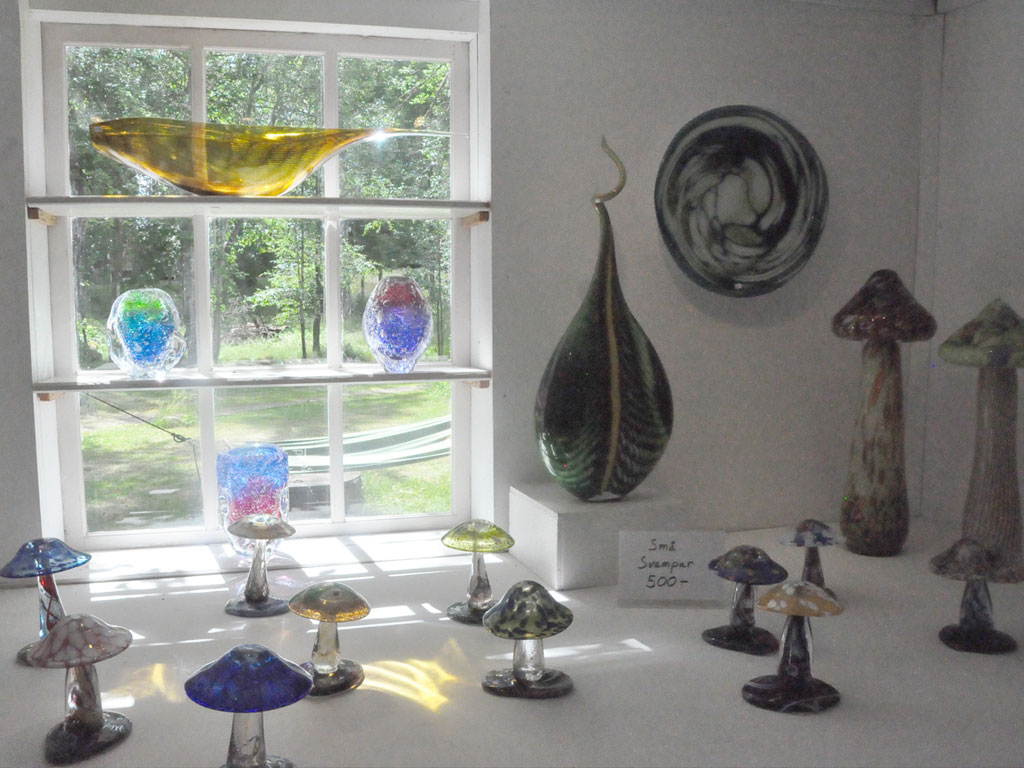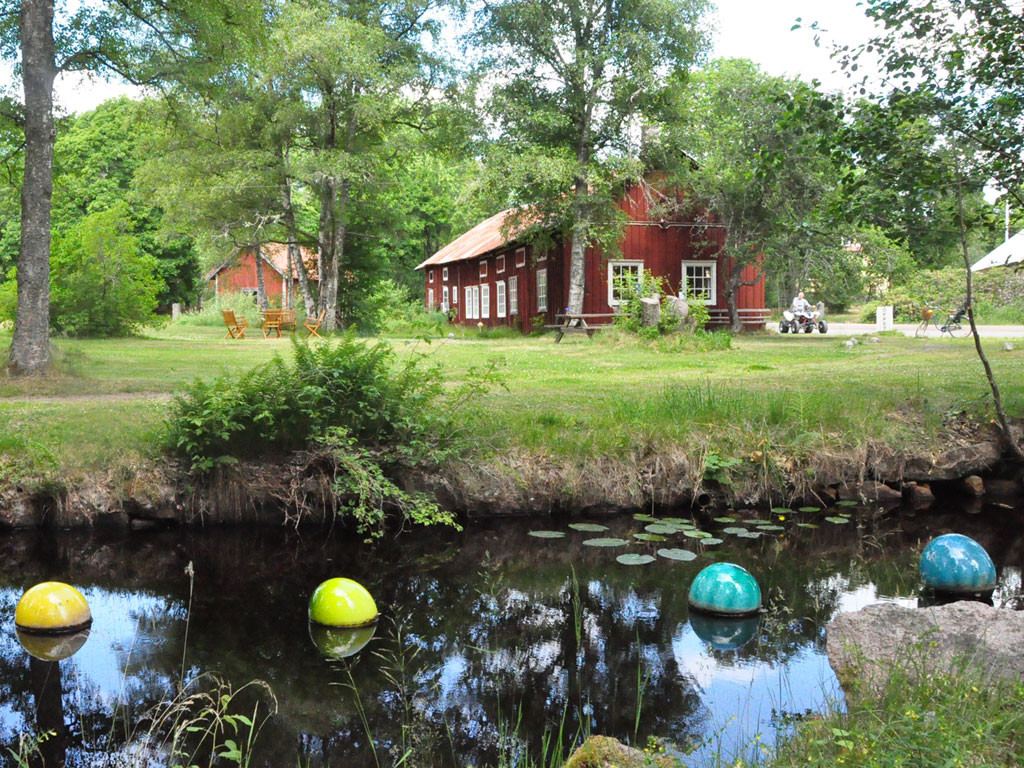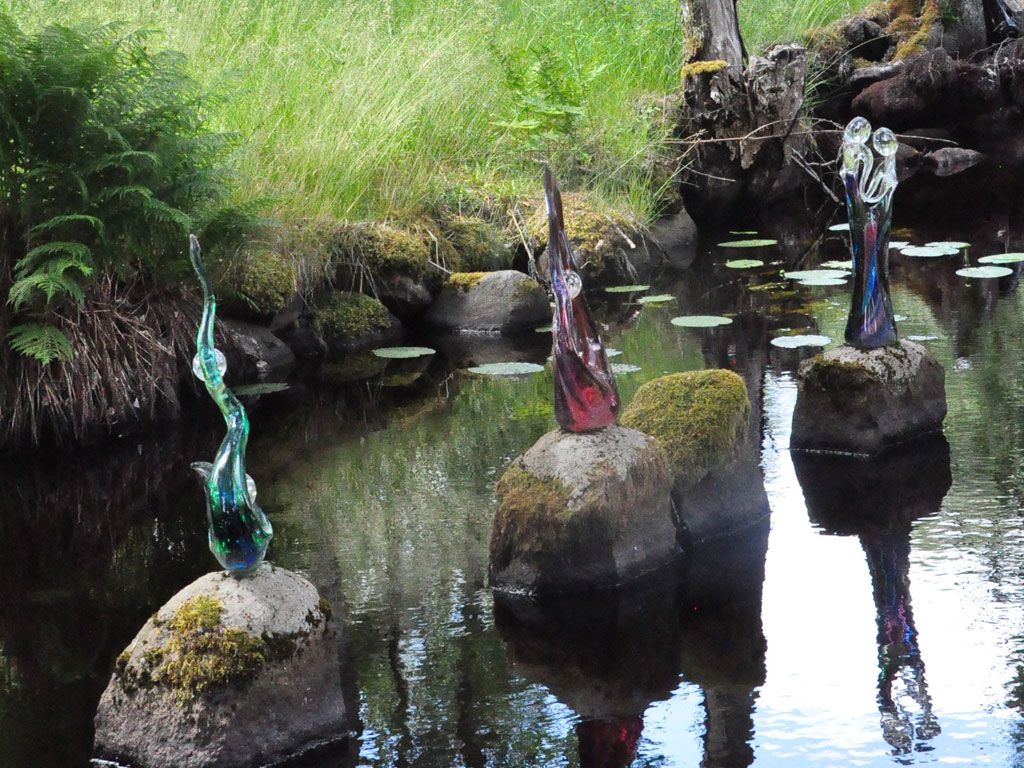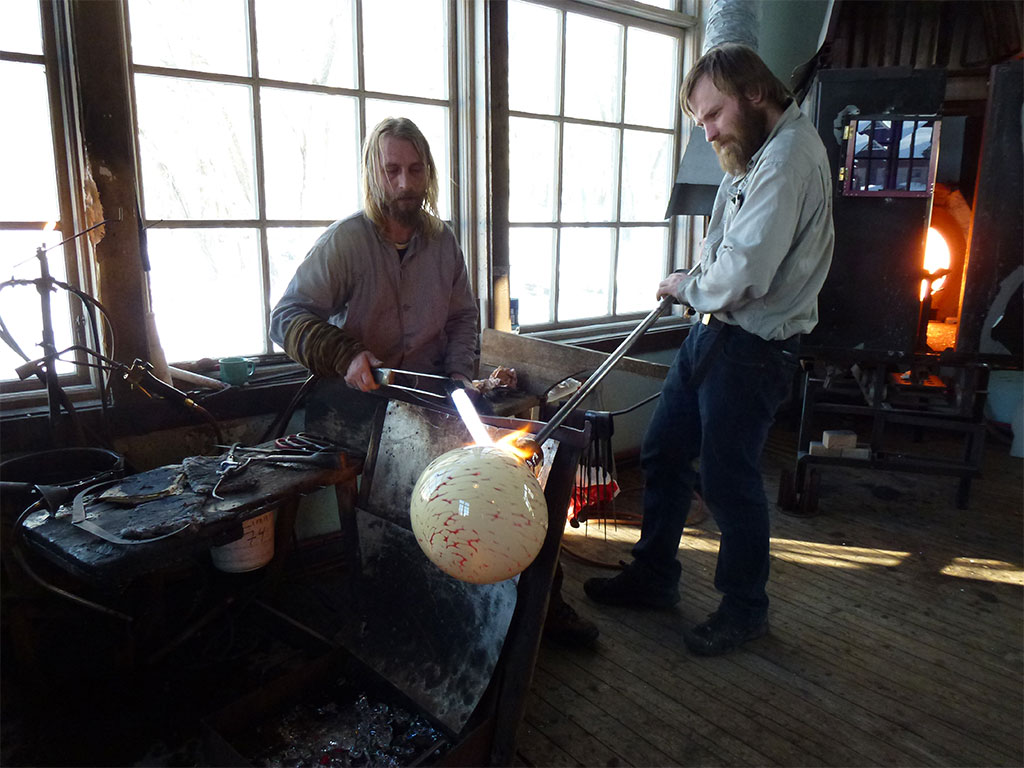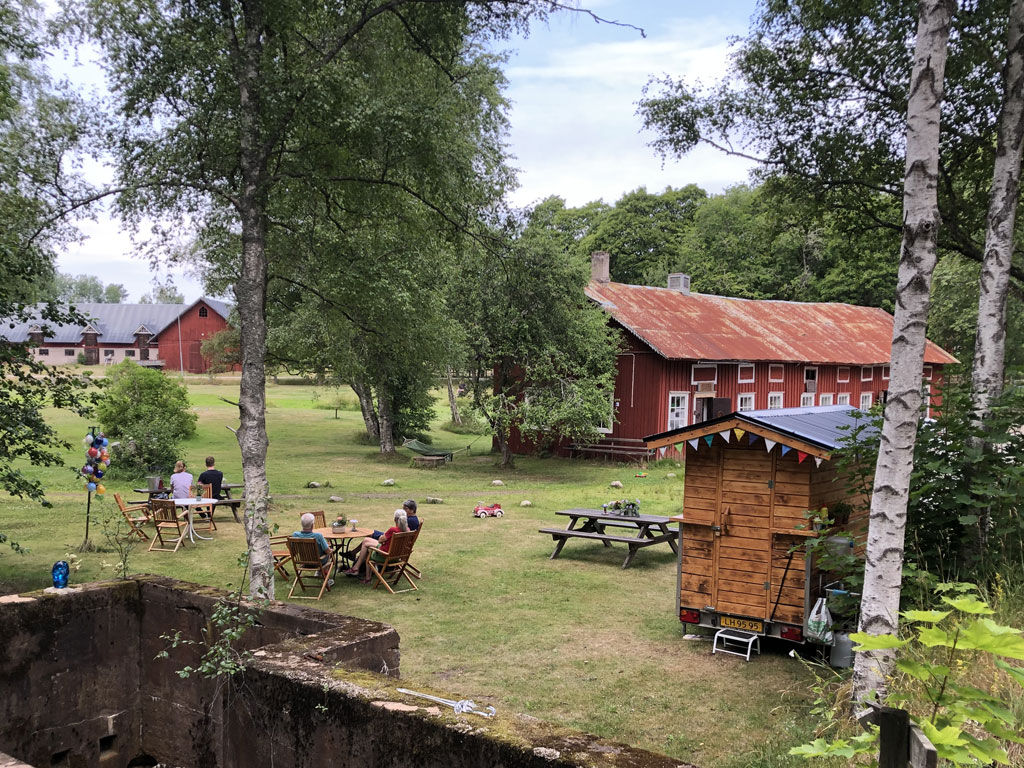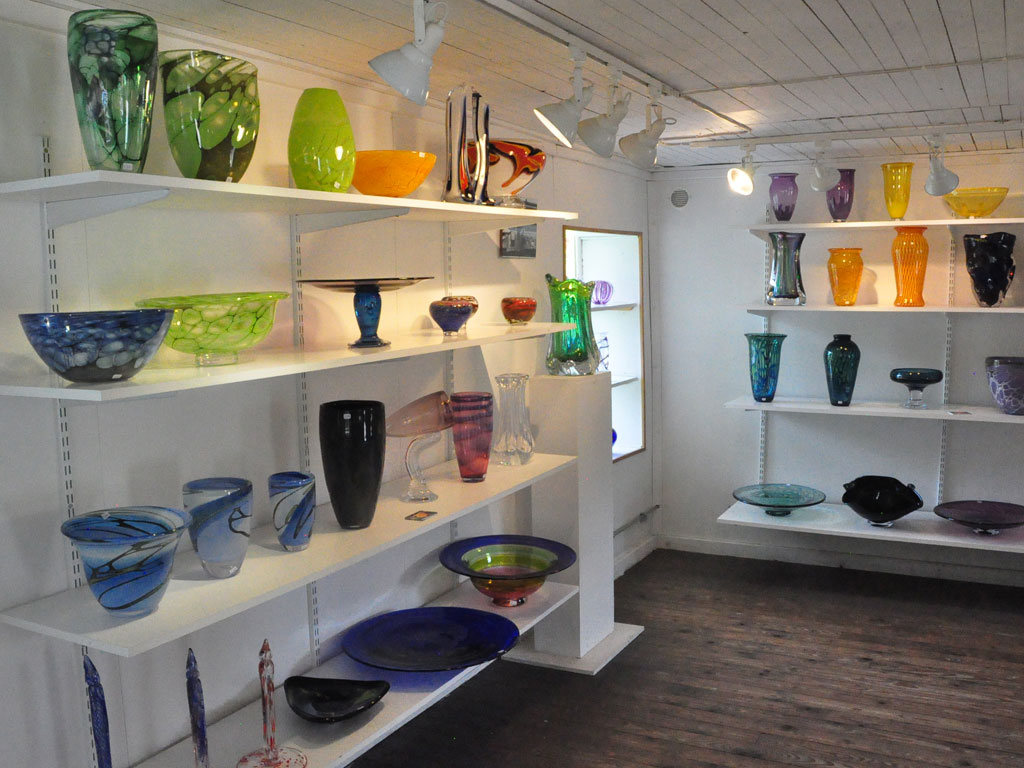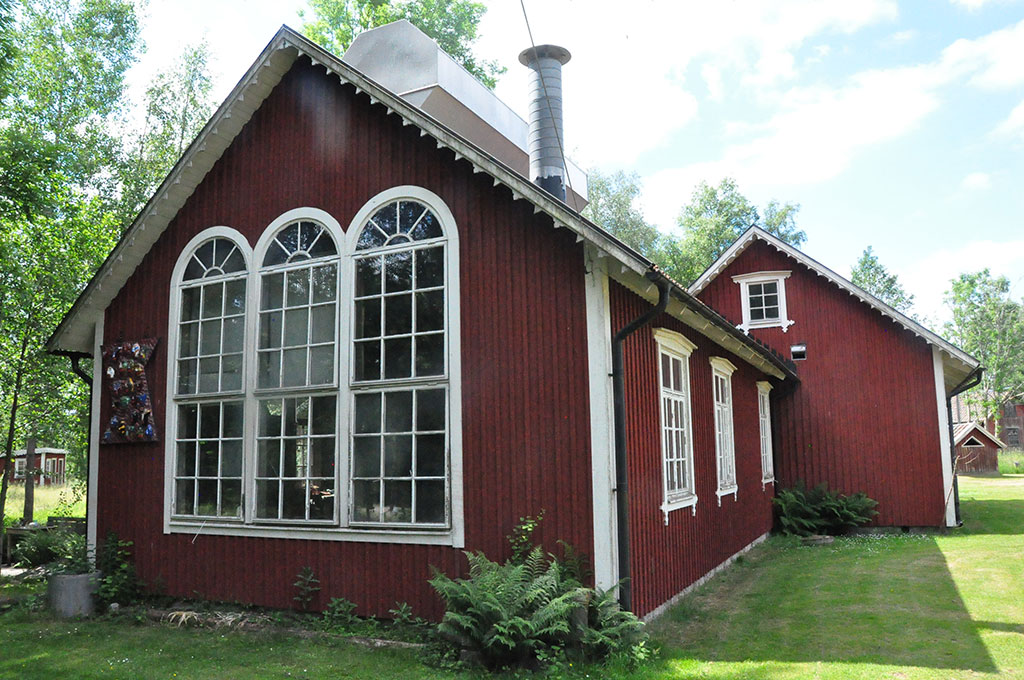 Magma Art Glass glassworks in Transjö
Magma Art Glass glassworks, one of the glass kingdom's smallest studio glassworks, is idyllically located right next to Lyckebyån, a few minutes from Kosta. The Magma Art studio glassworks in Transjö has new owners – the artists Dan Clausen and Lars Skulberg. Here they create fantastic art glass with great artistic content. They can let their imagination flow completely freely, as the two master most glass techniques in a professional way.
You will also find Magma Art Glass own glass shop with a exhibition hall. Here you can buy first-class unique items. If it is unmanned when you come to beautiful Transjö, just call and one of the owners will come and meet up.